BEST BABY GADGETS FOR NEW PARENTS
we've rounded up the most innovative baby gadgets that make the entire parenting experience more efficient and enjoyable. Check out our top picks and stock up — you'll wonder how you ever lived without them!
1
Baby Shusher Sleep Miracle Soother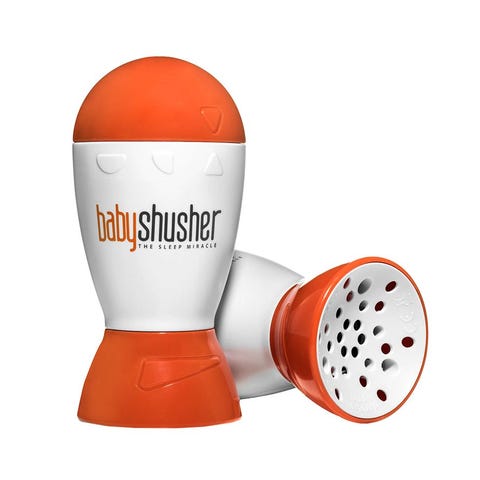 Tired of shushing your baby to sleep? This baby gadget acts like a sound machine, and it provides 15 or 30 minutes of continuous shushing sounds, making it easy to follow Dr. Harvey Karp's The Happiest Baby on the Block technique. It's so easy to take on the go, too, which makes it perfect for long car rides.
More: These Subscription Boxes for Babies Will Put Your Shopping on Autopilot
2
Baby Brezza Electric One-Step Formula Mixer Pitcher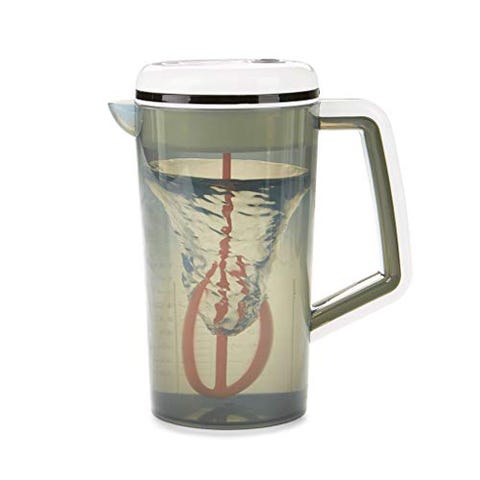 Moonlit feedings are the hallmark of caring for a newborn baby. Stumbling into the dark kitchen and stubbing your toe while sleepily trying to make a bottle doesn't have to be, though!
The Baby Brezza Electric One Step Formula Mixer is the key to easy nighttime meals for your little one. Simply toss in your little one's preferred formula, water, and press the button. The mixer paddle blends the mixture — without the yucky clumps — with one push of a button, and stores up to 28 ounces at a time.
3
BINXY BABY Shopping Cart Hammock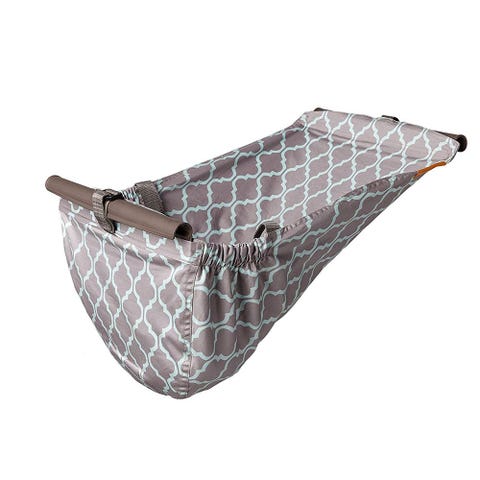 Shopping carts are hotbeds of bacteria. From E. coli to strains of grossness that have 14 letters, they are probably dirtier than your bathroom floor. However, you still have to go grocery shopping, which might involve bringing your little one along for the ride.
This Binxy Baby Shopping Cart Hammock gives your little sweetie a place to hang out and relax while you stock up. The hammock follows all of the safety guidelines and regulations to make sure your precious babe is buckled in for a safe ride.
4
FridaBaby Nosefrida SnotSucker Kit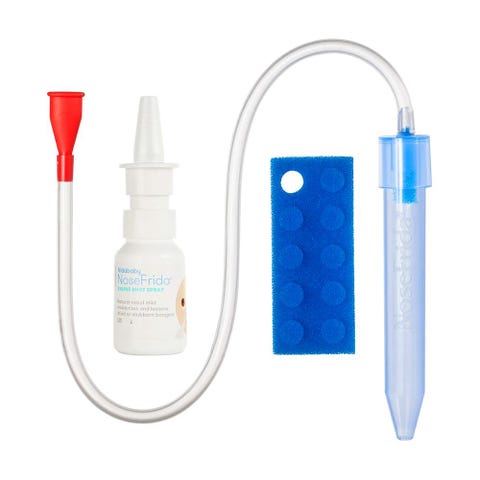 This is an item first-time moms and dads might not know they need, but any experienced parent will tell you what a lifesaver this SnotSucker is. This gadget will safely unclog your little bee's snout so she can breathe clearly.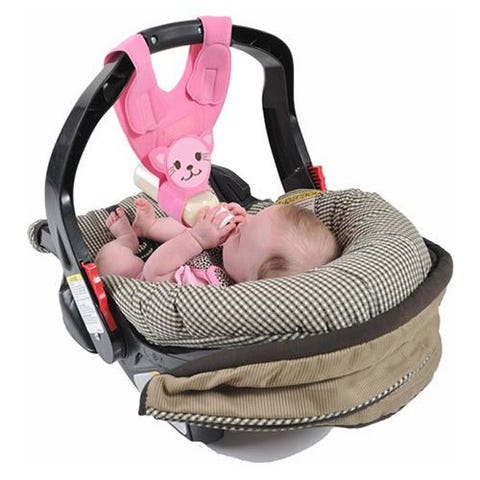 Feeding made easy! While feeding your baby is a serious bonding experience that we would never recommend replacing completely with a sling, this little gadget will come in handy the next time you have your hands full.
Baby can control the feeding without you worrying about the bottle falling or being positioned in a way that makes consuming that liquid gold harder.
6
Munchkin Lulla-Vibe Vibrating Mattress Pad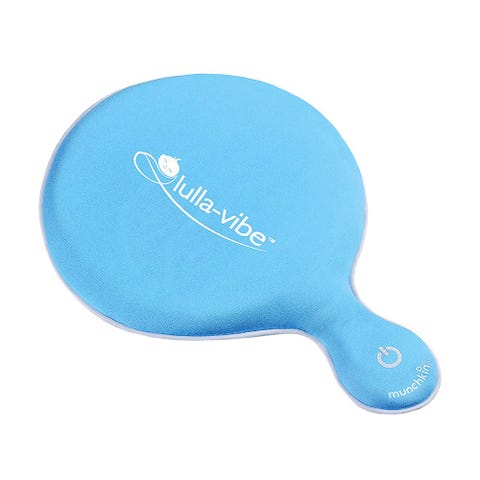 This soothing mattress pad can be slipped underneath your sleeping (or almost sleeping!) baby to calm her nerves. If she's fussy, it might just take some good vibrations to settle her down.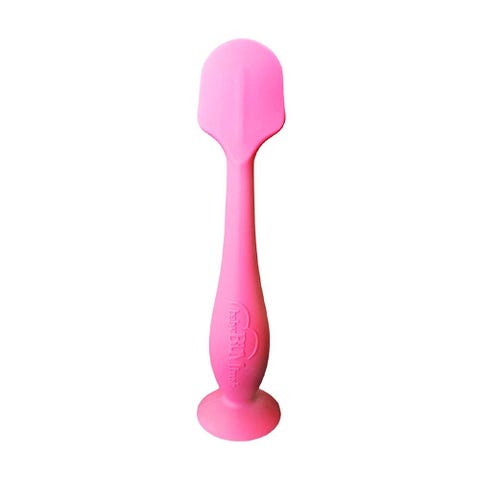 read diaper rash ointment onto your baby's bum, you probably still have the remnants of it under your fingernails right now. Keep the crusty fingers at bay with the Baby Bum Brush. This set, including a travel size, glides the perfect layer of rash cream onto your little one's bum without creating a caked-up mess!
8
Summer Infant Pacifier Thermometer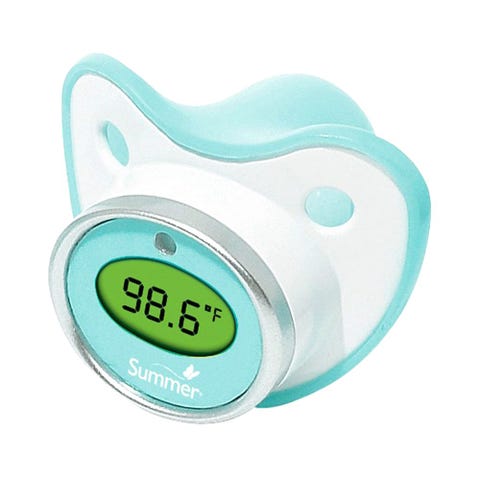 Sneak that temperature reading on the sly — we won't tell! Use a simple pacifier thermometer to check if your baby's OK. Farewell, fuss. This baby gadget is a must-have for all new parents.
9
Summer Infant My Bath Seat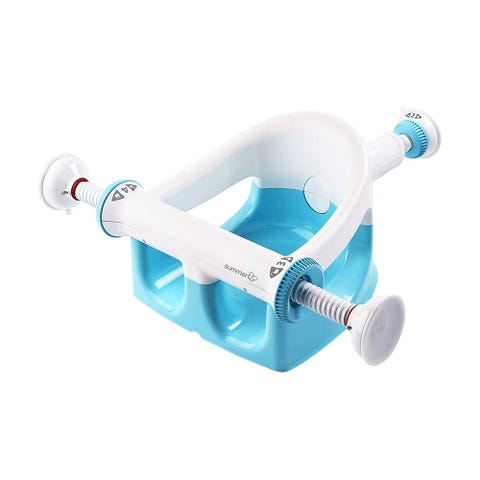 The bath tub is a slippery place for tiny tots that are still getting the hang of sitting up and holding their wobbly heads straight.
Instead of the cumbersome baby baths that take up storage space, this Summer Infant My Bath Seat simply locks into your regular tub to give your tot the best seat in the water, without them slipping and sliding. The suction cups lock the seat in place for excellent stability and hands-free washing.
Pacifiers have a tendency to pop out of little mouths and almost always (this is practically a statistic) land nipple down onto the floor. The Pop Pacifier transforms into a paci protective ball when it slips (or is spit, chucked, or angrily slammed) on the floor.
Made of 100% silicone, this pacifier is modern and totally safe for baby!